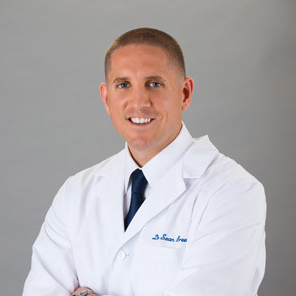 Sean Breen, D.O.
17910 Skypark Circle, Suite 104
Irvine, California 92614
Sean Breen, D.O. - Irvine California Bioidentical Hormone Doctor
Sean Breen, D.O. is an Orange County California Bioidentical Hormone Replacement Therapy Doctor that specializes in using natural hormones to help his patients correct their hormonal imbalances and deficiencies. While most physicians check hormone levels for being in normal ranges for a patient's age, Doctor Breen's Bioidentical Hormone Replacement Therapy programs optimize hormone levels. Because men and women in their later years typically have lower hormone levels, deficiencies are commonly missed because the levels are considered normal for the patient's age. Doctor Sean Breen, D.O. helps his patients to restore hormone levels to range they had during their youth, which produces highly successful results. Doctor Breen's customized programs have helped countless men and women in Orange County to regain their health and wellness levels.
Conditions Treated with BHRT
Adrenal Fatigue Syndrome
Andropause
Depression
Erectile dysfunction
Fatigue
Hot flashes
Insomnia
Low libido
Menopause
Mood swings
Night sweats
Perimenopause
Poor memory
Thinning bones
Weight gain
Background and Experience
As a Bioidentical Doctor in Orange County California, Doctor Sean Breen focuses on preventative, functional, and regenerative medicine. His goal is to restore optimal health and prevent disease before it becomes symptomatic in his patients, and he has designed a customized yearly health plan that walks patients step by step through the healing process over an entire year. With Doctor Breen's specialized health plan, men and women receive a customized Bioidentical Hormone Replacement Therapy treatment protocol that is designed to restore the body's natural hormones to levels they had when they in their youth. In addition, patients receive a personalized nutrition plan based on their specific physiology, biochemistry, and nutritional status. He also uses the latest scientific technology based on pier reviewed medical literature to help patients break free of the current medical model, which is treating symptoms with drugs while failing to address the underlying or root cause of the disease. Doctor Breen's customized programs in Orange County have helped many women and men to reverse or prevent the consequences of age related symptoms.